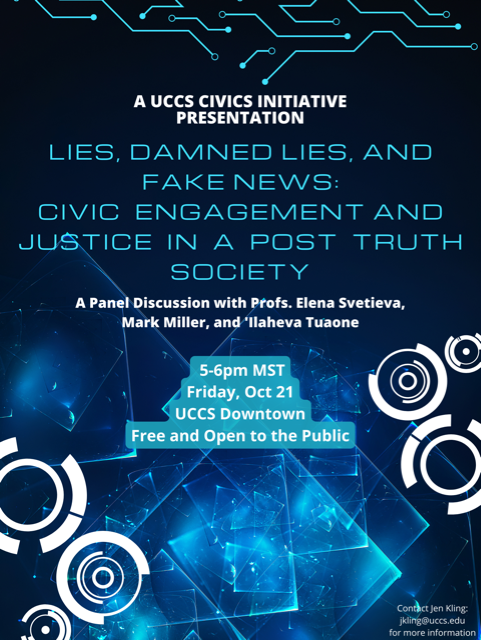 Lies, Damned Lies, and Fake News
Civic Engagement and Justice in a Post Truth Society
UCCS Downtown
Friday, October 21
5-6PM
Free and Open to the Public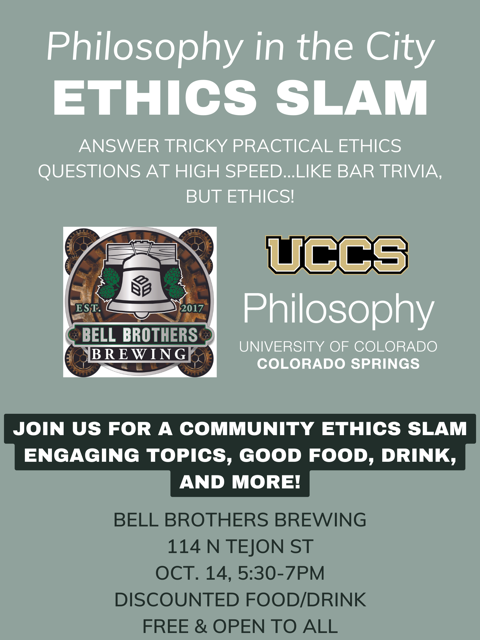 Ethics Slam
A Philosophy in the City and
UCCS Philosophy Club Collaboration

Friday, October 14
5:30-7PM
Bell Brothers Brewing
114 N. Tejon St.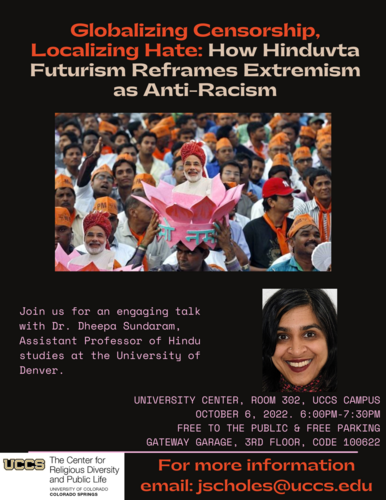 Hindu Nationalism Talk
Globalizing Censorship, Localizing Hate: How Hindutva Futurism Reframes Extremism as Antiracism
A Center for Religious Diversity & Public Life discussion with Dr. Dheepa Sundaram
Thursday, October 6th, 6:00 – 7:15 pm
University Center auditorium, room 302, UCCS campus
The event is FREE.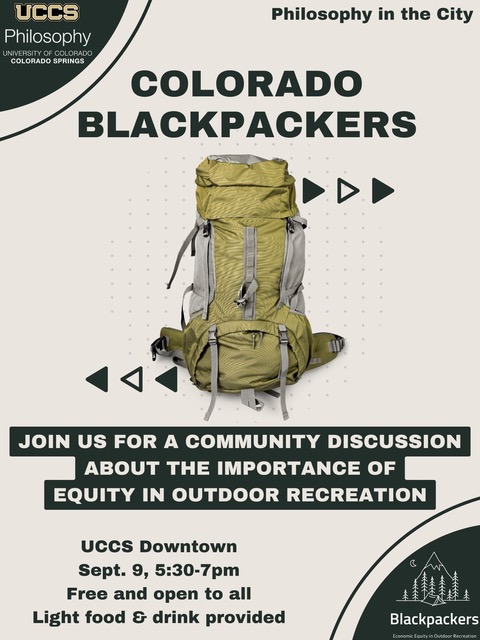 Colorado Blackpackers
Colorado Blackpackers
Philosophy in the City
Friday, September 9
5:30-7pm
Free and open to all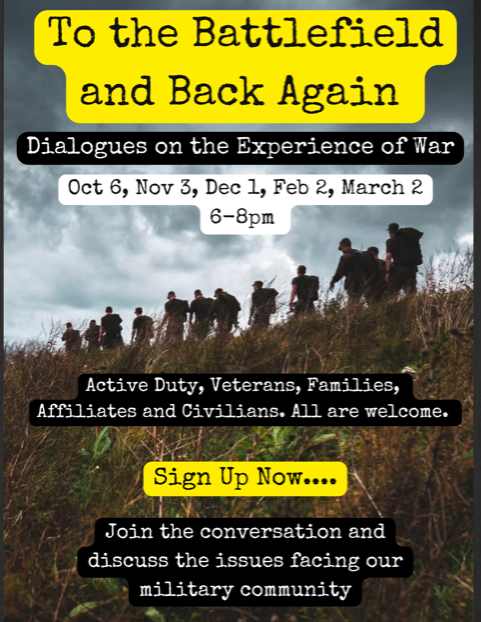 Oct 6, Nov 3, Dec 1
Feb 2, March 2
6-8pm

Active Duty, Veterans,
Families, Affiliates,
and Civilians.

All are welcome.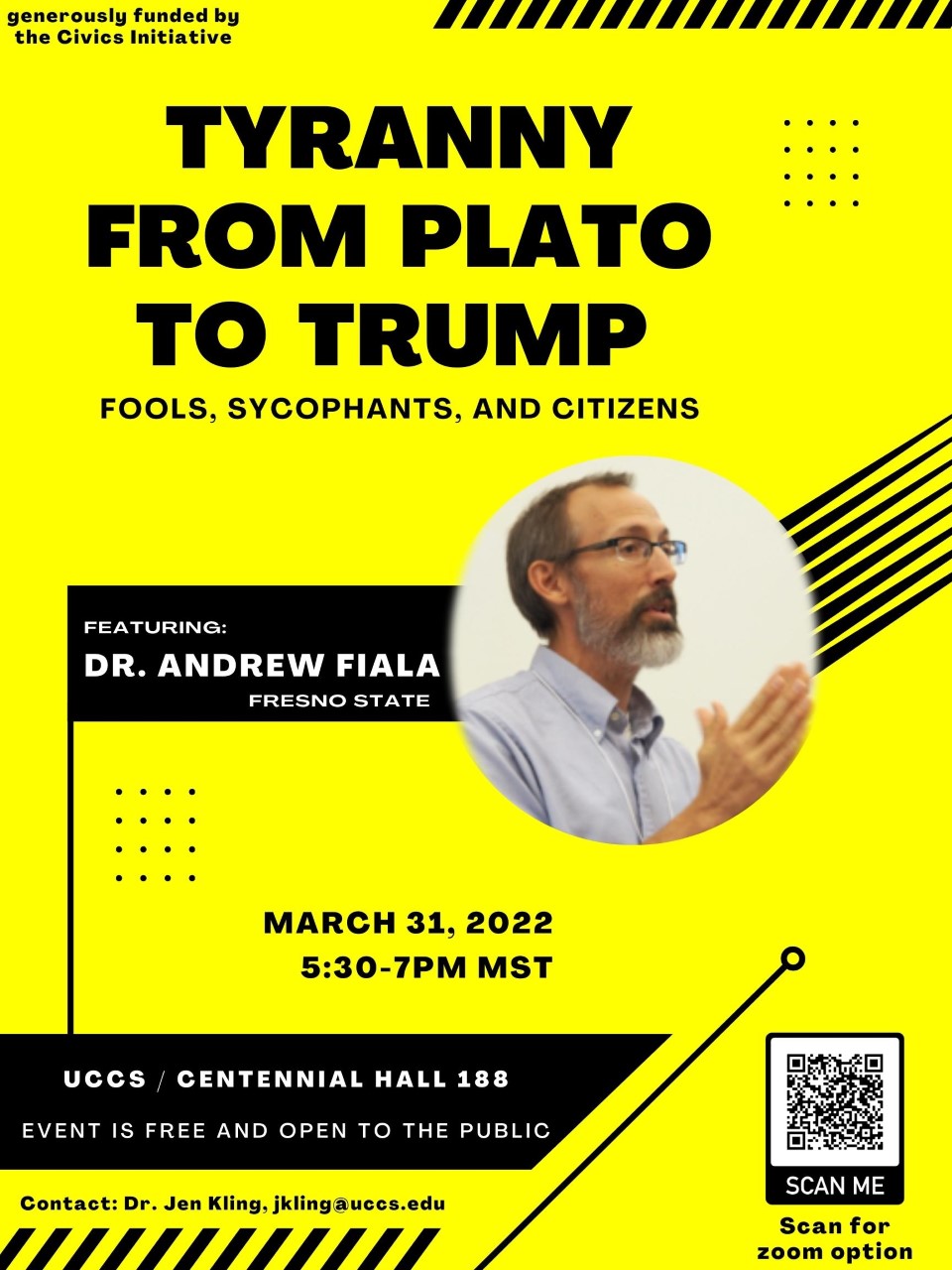 Tyranny from Plato to Trump
Dr. Andrew Fiala (Fresno State)
Presented by the UCCS Center for Legal Studies
March 31, 2022
Centennial Hall, 188
5:30-7pm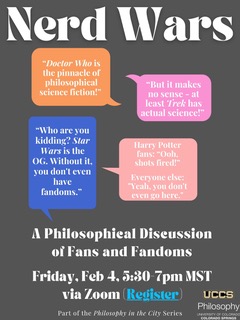 Nerd Wars: A Philosophical Discussion of Fans and Fandoms
Philosophy in the City
Jose-Antonio Orosco (Oregon State)
Court Lewis (Pellissippi State Community College)
Paula Smithka (University of Southern Mississippi)
Colin Lewis (UCCS)
Friday, February 4
5:30-7pm
Free and Open to All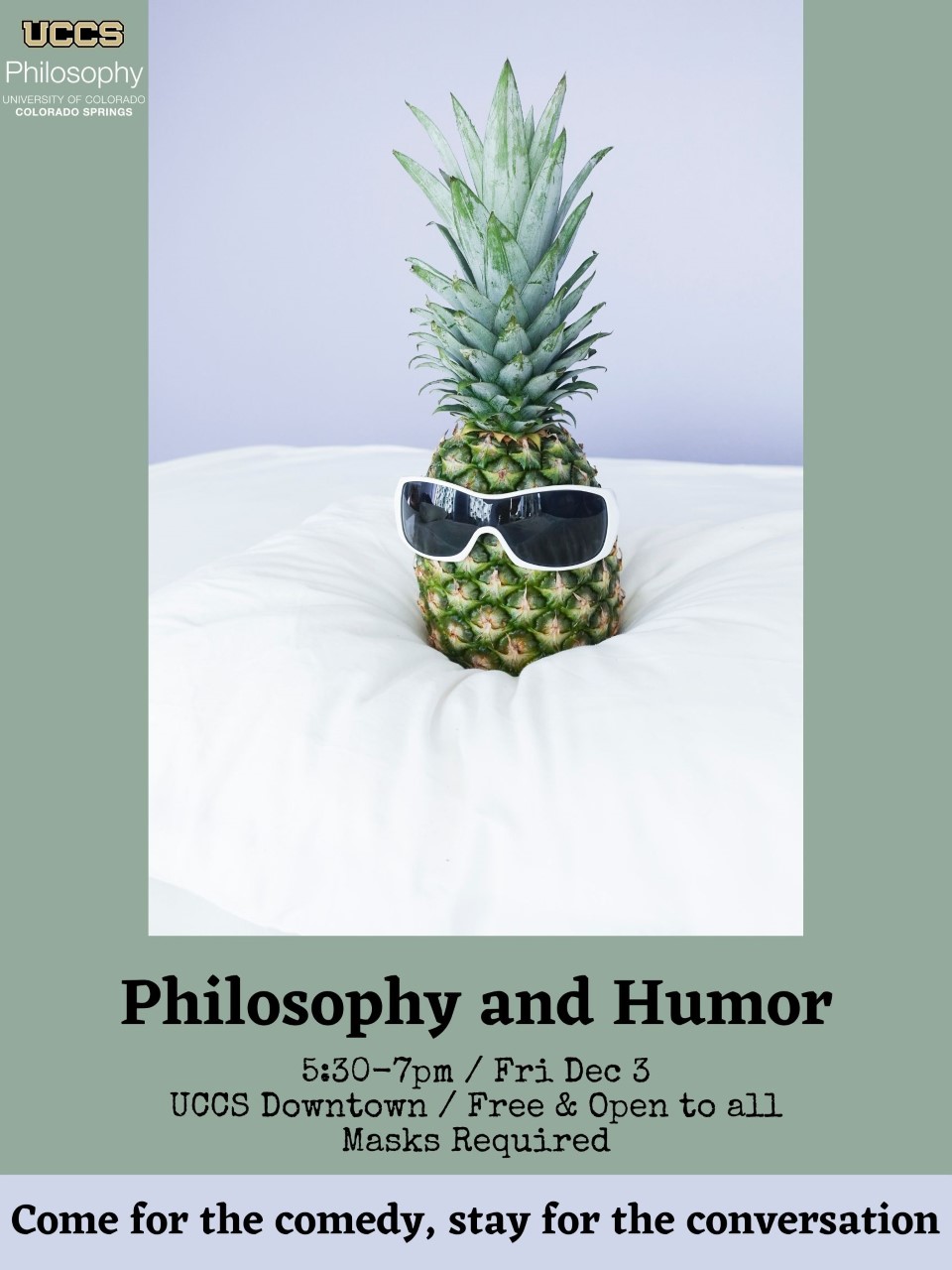 Philosophy and Humor
Philosophy in the City
Dr. Sonja Tanner and Dr. Colin Lewis
Friday, December 3
5:30-7pm
Free and Open to All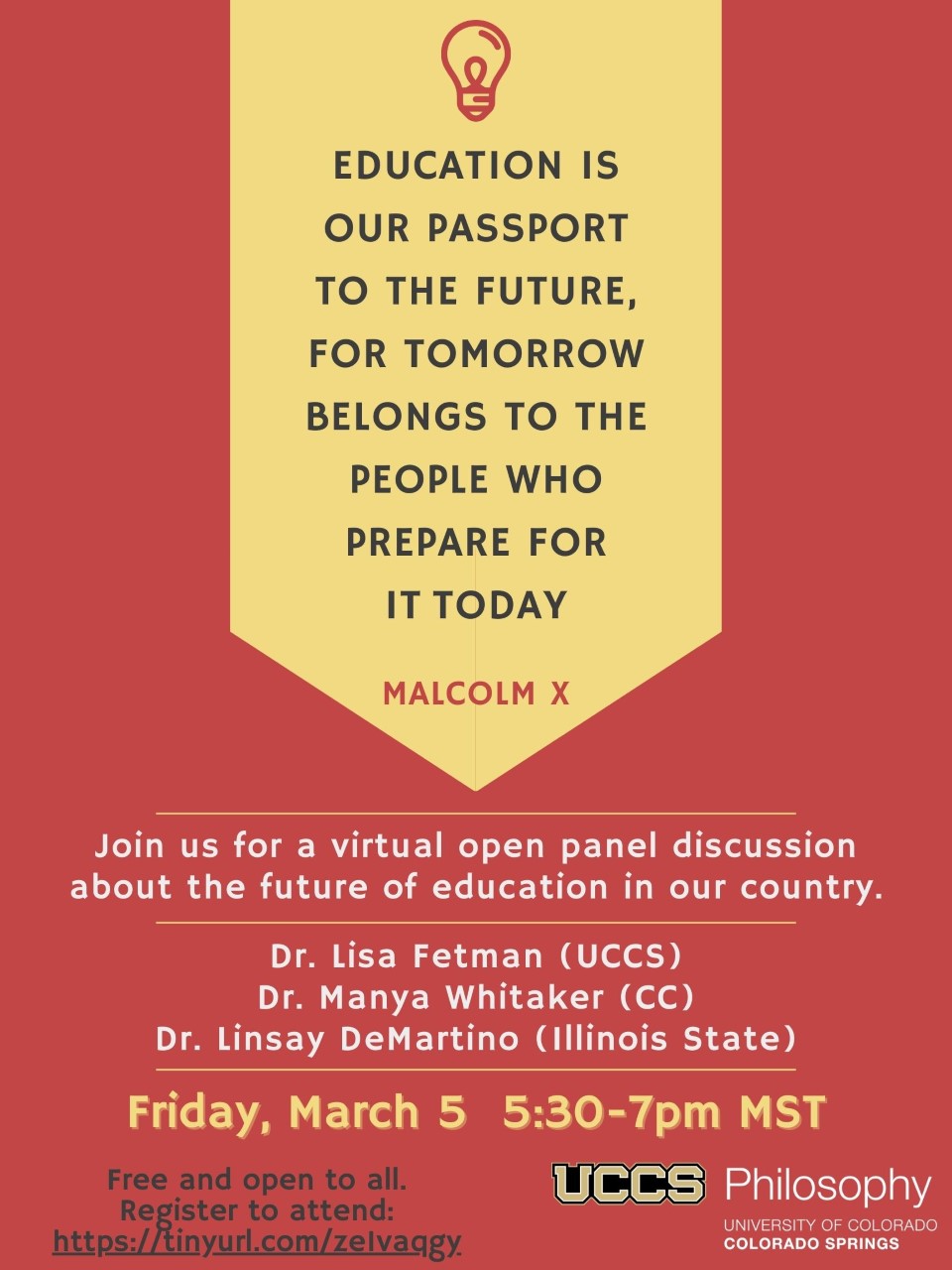 Education : Theory and Policy
Philosophy in the City
Join us for a virtual open panel discussion
about the future of education in our country.

Dr. Lisa Fetman (UCCS)
Dr. Manya Whitaker (CC)
Dr. Linsay DeMartino (Illinois State)

Friday, March 5
5:30-7PM
Register Here:
https://tinyurl.com/ze1vaqgy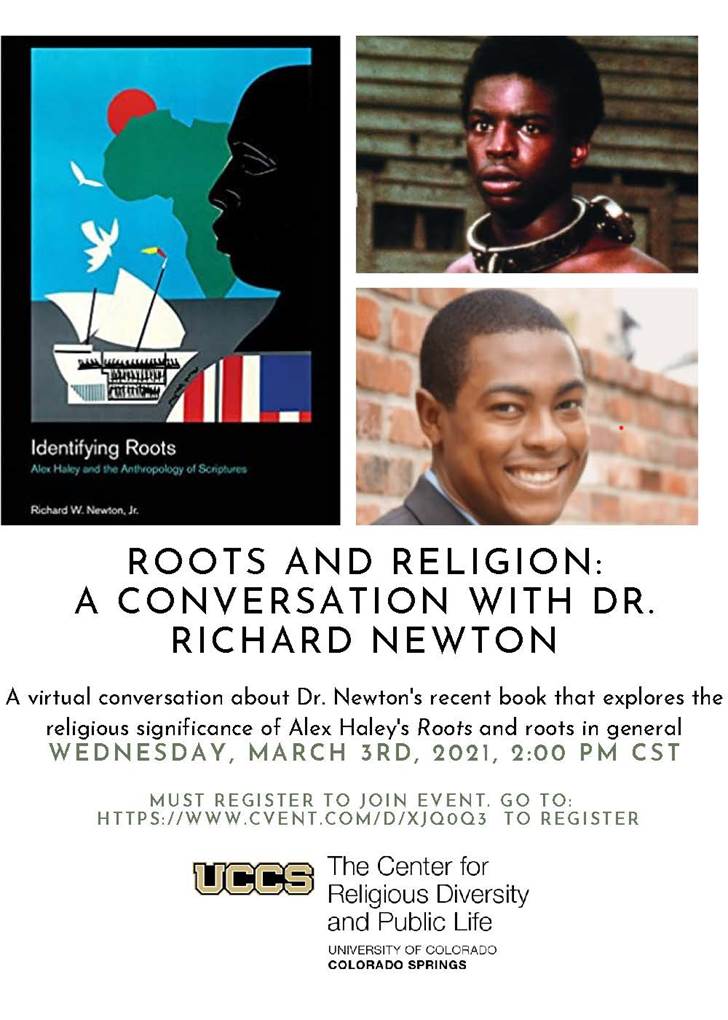 Roots & Religion: A Conversation with Dr. Richard Newton
A virtual conversation about Dr. Newton's recent book
Wednesday, March 3, 2021
2 PM CST
To register and join the event:
HTTPS://www.cvent.com/D/XJQ0Q3

Presented by the Center for Religious
Diversity and Public Life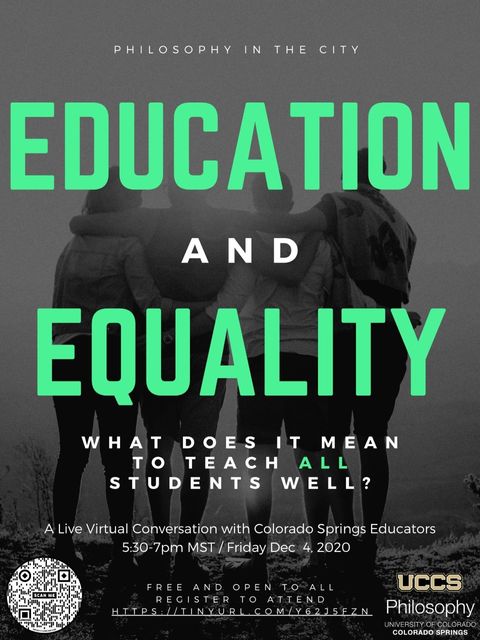 Education and Equality
Philosophy in the City
A Live Virtual Conversation with Colorado Springs Educators

5:30-7pm
Friday, December 4

To register, please click here: http://www.cvent.com/events/philosophy-in-the-city-series/agenda-4f286bfd0cfd4be0a4108691e1ab5789.aspx#tabs-4