Lorraine M. Arangno, Ph.D.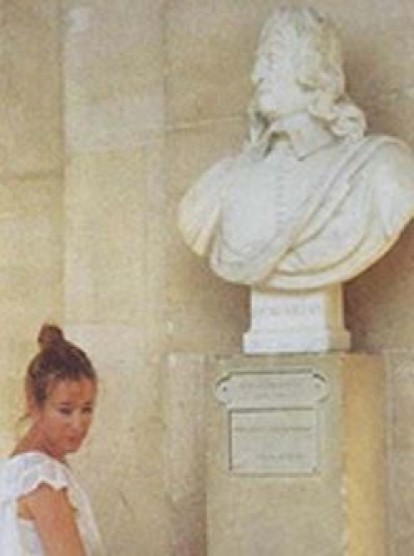 Lorraine M. Arangno, Ph.D.
Office Hours:
Tuesdays and Thursdays
11am-12pm
Professional Summary
Lorraine Marie Arangno received her PhD from the University of Colorado at Boulder, and earned her MA from the University of Georgia. From Mercer University Arangno was granted a BS in Philosophy and Biology, and a BA in Psychology. She served on the Medical Ethics Committee at Rose Medical Center, Denver, and the St. Francis Ethics Committee in Colorado Springs. Arangno is a 2015-16 Fellow of the Daniels Fund Ethics Initiative. She has published in the fields of ethics and logic; and, is currently writing an ethics book centering on Plato. Current interests and research include: the Concept of Personhood in Non-Human Animals; the Metaethical debate surrounding Ethical Reductivism; the Possibility of the Good Life through ethics and cognitive health.
Editorial Reviews
Reviewer of "The Role of Emotion Modulation in Moral Bio-enhancement Debate" for Topoi, Journal of Philosophy 2016-2017
"Reviewer of "Enhancements 2.0: Self-Creation" for Topoi, Journal of Philosophy 2016-2017
Reviewer of Ethics: Selections from Classical and Contemporary Writers, Oliver Johnson and Andrew Reath, 11th edition.
Reviewer of Manuscripts for the October 2017 Mountain Plains Conference.
Reviewer of Logic, Second Edition, Stan Baronett, Oxford University Press.
Reviewer of A Modern Day Heretic, D. C. Arangno 2005
Under Contract for Publication
A Philosophical Journey into Ethics: Series One: Plato. Textbook slated to be published 2020.
Documentary
Documentary entitled: The Dynamics of Moral Instruction Created for the Daniels' Ethics Initiative and for the UCCS Philosophy Department (available in 2020).
Published Articles
"Radical Wellness for a Radically Ethical Life," Culture and the Brain, (Springer Journal of Clinical Psychology), 2017. (peer-reviewed journal)
"Pleasure: The Choice of Hercules," The European Legacy (Taylor and Francis), 2013. (peer-reviewed journal)
"Reflections on the Duty to Aid According to the Philosophy of John Stuart Mill," Journal of Ethical Studies, Vol, 3, Jan-Mar
"The Ethicist," The Value of Many Voices (Denver: Center for Health Ethics and Policy at the University of Colorado at Denver's Graduate School of Public Affairs,
"An Overview: the Medical Ethics Committee at Rose," Dimensions Vol. 12, No. 3,
"The Technological Imperative: A Commentary on Baby Fae," Frontlines, VoI. 1, Number 4,
"Transcendence of the Imminent," Symposium: The Secularization Of the Law, Mercer University Law Review, Vol. 31 '80. (Peer-reviewed journal)
Guest Lectures
Speaker to the 2016 Closing Conference of the Southern Colorado Dietetic Association by President-Elect, Bjorklund, of the SCDA/Penrose Hospital Main. Talk entitled: The Good Life: How to be Healthy and Happy .
Beth El School of Nursing in Colorado Springs, Subject: "Ethical Concerns Regarding the Issue of Informed Consent."
UCCS Philosophy Club, Lecture: "Medical Ethics: The Issue of Informed Consent."
Dekalb College, Atlanta Georgia, "Ethics and the Law."
Emory University, Atlanta, Georgia, Mathematics Department. Lecture: "An Introduction to Logic."