Robert "Rex" Welshon, Ph.D.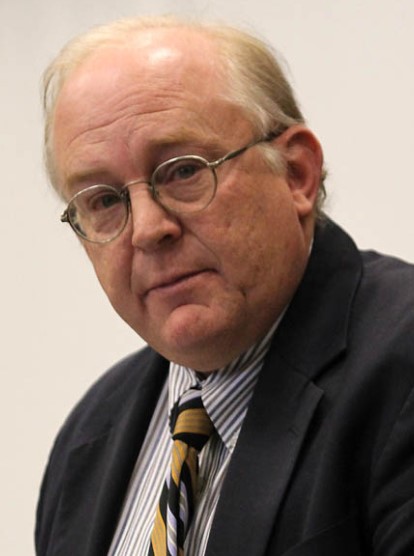 Robert "Rex" Welshon, Ph.D.
Professional Summary
Rex Welshon B.A, Colorado State University, M.A., Ph.D, Philosophy, Brown University; His areas of specialization are philosophy of mind, philosophy of neuroscience, and the work of Friedrich Nietzsche. He is a past Fulbright Fellow (2008-2009) and Visiting Professor at Brown (1997). His publications include Philosophy, Neuroscience, and Consciousness (Acumen (2011); Nietzsche's Philosophy (Acumen (2004); Nietzsche's Perspectivism (Illinois (2000), co-authored with Steve Hales), and numerous articles on philosophy of mind, event ontology, philosophy of language, and Nietzsche's philosophy. His most recent book, This Uncanny Animal: Nietzsche's Metapsychology, will be published next year by Palgrave-Macmillan. He has been Associate Dean of the College of Letters, Arts, and Sciences since 2001.
"Neuroscience and the Flame of Consciousness"